Jessica Reid Fox
Hair Stylist/Makeup Artist for film & television production
Jessica Reid Fox is a contemporary hair stylist and makeup artist who specializes in film and television production. With a foundation in business and a passion for art, her continuity tracking and organizational skills complement her styling abilities, as well as make her a valuable part of any team. Check out her Reel to see her work on camera. For more on Jessica Reid Fox check out her story. If you have any questions or need a Key Artist/Stylist or a Department Head, feel free to reach out! Jessica Reid Fox is dedicated to film and television and the artistry of the production that it is.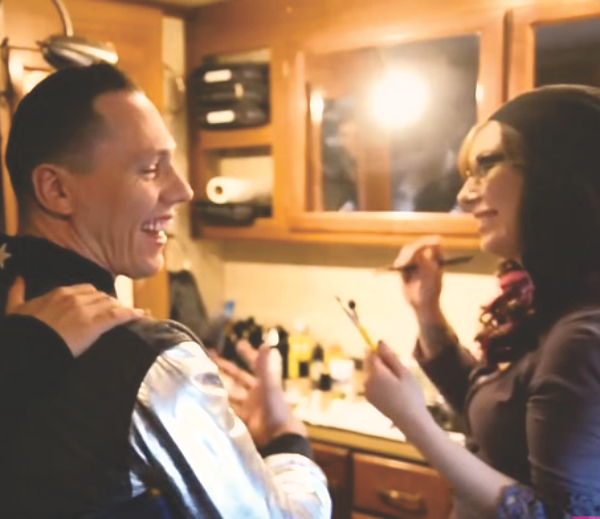 See the work of Jessica Reid Fox On Camera!
To see what Jessica Reid Fox has done check out her Reel. This features her work either, as a makeup artist, hair stylist, or both. Project, Department and Title are captioned throughout, along the bottom.
More About Jessica Reid Fox...
Jessica Reid Fox was born and raised in Las Vegas, Nevada. She grew up behind the scenes of the entertainment business, which brought her a greater understanding of the film industry as a whole. Jessica has always been organized, business minded, and creative. Consequently she has continuously found a way to turn art into a business, starting at the age of 7.
Jessica's most enduring creative passion started in her teens when she began experimenting with hair styles and hair color. As a result, she won "Best Hair" three years in a row. Furthermore, friends began booking appointments to have their hair styled for school events and hair artistry had become her new artistic passion.
Jessica was determined to have a career in business management. After a number of successful retail jobs, she was asked to bring her organizational skills to restructure the Expendables Department of the family business. During this time, Jessica received her Associates degrees from the College of Southern Nevada in both Art and Business.
It became apparent that lighting and grip was not her passion. Therefore, it was time to resign and dive into the beauty world. Jessica realized that she could combine her knowledge of the industry she'd been around her whole life, her business knowledge and experience, and her desire to have a career in artistry so she enrolled at The Academy of Hair Design in Las Vegas, NV where she studied Cosmetology.
Jessica quickly began to turn her name into her brand once she received her cosmetology license. Because Las Vegas is a smaller market, the need to expand into makeup artistry became apparent. She completed a course in beauty, media, and airbrush in Los Angeles. Upon return to Las Vegas, she received her first Key credits on the independent films "Rabbit Days" and "Pop Star Puppy". A few months later she received her first Department Head credit on the independent film, "Viena and the Fantomes" staring Dakota Fanning.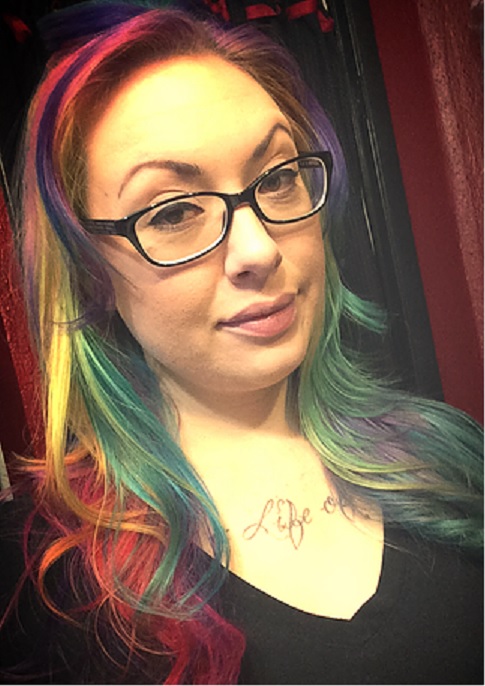 Jessica Reid Fox, Always hard at work!